Now days, with increasing demand for clean & healthy potable water globally, soft, less contaminated & good taste water is taking the leading role in human's daily water consumption.

Sunresin developed food grade Seplite® LSF983 series of macroporous weak acid cation resin based on a polyacrylate matrix. The Seplite LSF983® is very suitable for hardness (calcium and magnesium) removal from potable water (household water filters, pitchers etc), beverage and food applications. Besides hardness, it can also help to reduce certain level of heavy metals as Copper, Lead etc.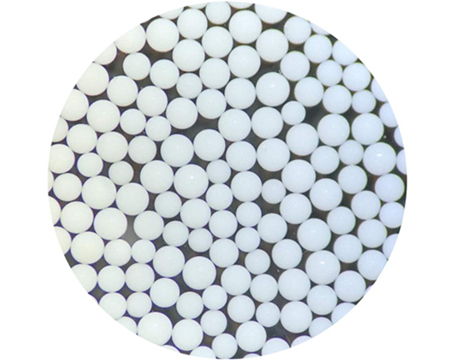 Compared with standard SAC resin, Seplite LSF983® offers a twice higher exchange capacity, and better ability to resist organic fouling.
Seplite LSF983® WAC resin is certified with WQA & ReSAP, and is proven to be suitable for drinking water treatment. It is also shipped with Na,K, Mg ionic form that could meet mineral water purpose.