On September 17, 2020, Sunresin invited representatives of several institutional investors, individual investors and media to visit Jintai project which is located in Haixi, Qinghai Province and investigated the development of the lithium extraction technology in salt lakes.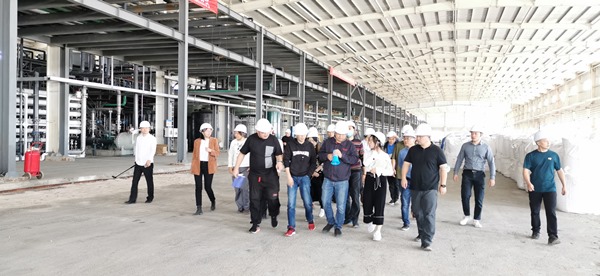 The adsorption extraction technology explored by Sunresin, adopts the adsorption and membrane concentration technology to break through all the technical difficulties and joints, and realized the industrialization of lithium carbonate extraction from brine. The lithium carbonate produced by this technology has already reached the standard of battery level. It is characterized by simple operation, low cost, high purity and strong process stability. It is suitable for various working conditions and has no strict requirements on the mg/Li ratio of salt lake brine.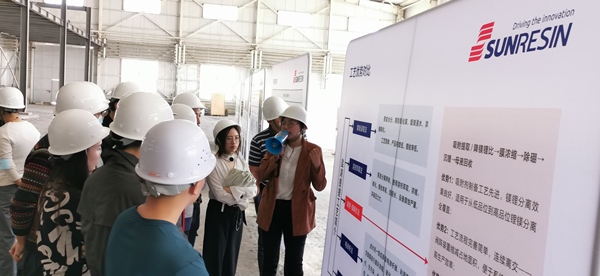 At present, the actual production capacity of the production line has reached about 80% of the designed capacity, and began to sell products to customers.
The adsorption Lithium extraction solution provided by Sunresin has both economic and environmental benefits, it is a new type of green industry of the circular economy and sustainable development.
In the Jintai project, Sunresin creatively added the boron removal unit and mother liquor recovery unit according to the actual working conditions, and the test operation result was quite good. The boron removal unit has been extended to Zangge project and Minmetals project.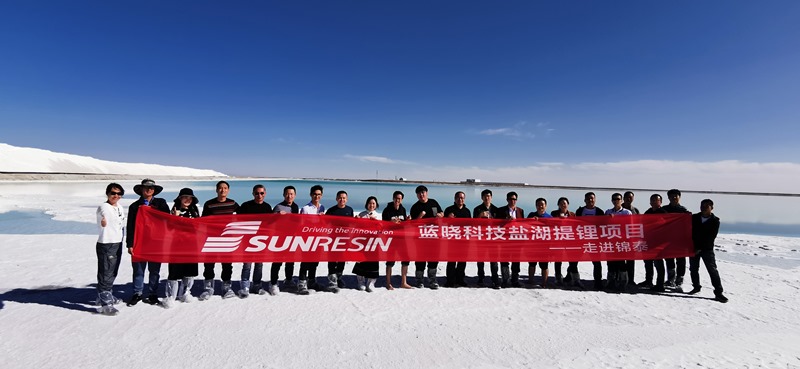 Through the above three projects, Sunresin has mastered the core technology and process of lithium extraction from Salt Lake. More importantly, it can export technology and industry, as shown in the following aspects:
1.In terms of brine grade, it can realize lithium extraction from low, medium and high grade brine.
2.In the market area, in addition to domestic brine resources, the company also strives to expand overseas salt lake market. With abundant salt lake resources in South America, the company has provided brine experiments, process design, pilot tests and large-scale technical scheme design to more than ten foreign customers at different stages.
3. In terms of brine source, the company also actively follows up other application opportunities in addition to lithium salt.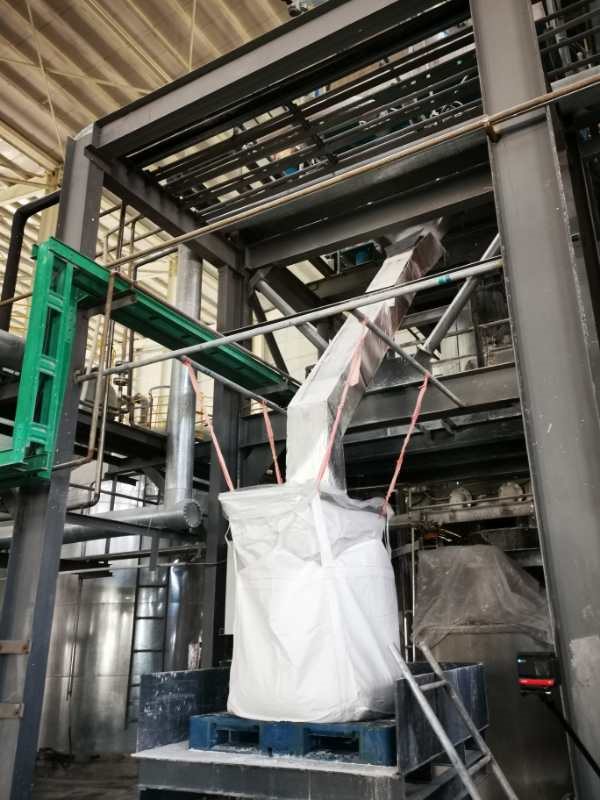 Sunresin has completed three representative projects: Jintai project, Minmetals project and Zangge project, which indicates that the industrial verification of lithium extraction from Salt Lake has been completed and the road to large-scale industrialization is about to start.