The 20th World Pharmaceutical Raw Materials China Exhibition, CPhI China 2020, will take place from December 16th to 18th, 2020, at Shanghai New International Expo Center (SNIEC). As a provider of specialized separation and purification materials, system equipment and overall turn-key solutions, Sunresin New Materials Co. Ltd. will bring a professional team of around 20 people to this event, covering a wide range of fields including pharmaceutical separation and purification, herbal extraction, biological product purification, as well as wastewater and VOCs treatment, in order to better serve the pharmaceutical companies and contribute to the development of the industry as a whole.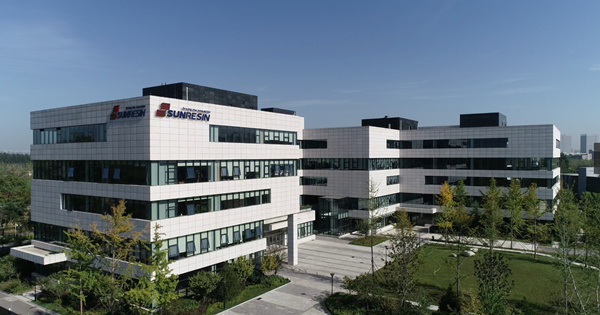 Sunresin park

Sunresin (stock code: SZ 300487) is an innovation oriented high-tech enterprise, specialized in supplying Ion Exchange Resins (IER), adsorption & separation resins, equipment and turn-key solutions in purification and separation. As a member company with vice-chairmanship of the China Ion Exchange Resin Industry Federation and second prize winner of the National Science and Technology Progress Award, the company is headquartered in the Sunresin campus in Xi'an, with manufacturing facilities in Xi'an, Weinan in the Shaanxi Province, Hebi in the Henan Province as well as in Belgium, covering adsorption and separation material production, waste material treatment, system equipment, and integrated OEM solutions. With an annual output of 50,000 cubic meters of adsorption and separation materials, Sunresin has provided hundreds of various separation and purification systems for various industries. The company employs nearly 1,000 people and has achieved sales of over 1 billion RMB in 2019.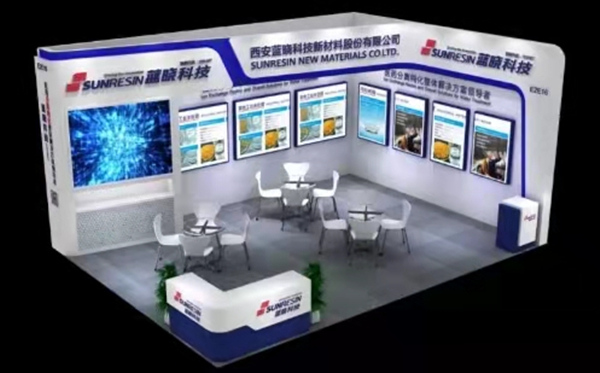 Welcome to our booth located at Section E2E16
Key products and technologies:
1.Specialized resins and technology for pharmaceutical separation and purification;
2.Solid phase peptide, nucleic acid synthesis vector and chromatography technologies;
3.Chromatographic purification fillers and its processes;
4.Specialized resins and technology for herbal extraction;
5.Specialized resins for waste water and VOC treatment and its integrated equipment technology;
6.Whole product range of resins for water treatment;
7.High-performance separation and purification system equipment such as continuous ion exchange system, continuous chromatography system, Industrial Preparative Chromatography (IPC) system;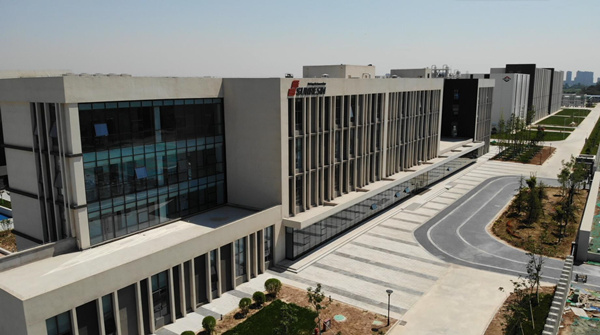 Sunresin factory
Highlights:
1.One-stop solution for industrial hemp;
2.Preferred supplier of Cannabidiol (CBD) extraction and purification;
3.Adsorbent resin technology and equipment for VOC treatment;
4.Higher recovery rate, longer product life, safer and making it easy for Chlorine waste gas treatment;
5.Continuous color separation system and technology;
6.Higher efficiency in chromatographic separation;
7.Polymer chromatographic separation fillers and Large-scale Industrial Preparative Chromatography (IPC) system;
8.Higher carrying and processing capacity, longer product life, preferred solution for Cannabidiol (CBD) purification (industrial hemp);
9.More new technologies and equipment available at the show.
The whole Sunresin team is looking forward to your visit at our booth located at Section E2E16. See you there.