Cannabis is also known as hemp, the active components of cannabis are rich in leaves and female flowers, mainly including THC, CBD, CBN, CBDV, CBDA, and THCA, etc. Among these active ingredients, CBD) as the main non-psychoactive ingredient of cannabis, in addition to its special effects on anti-epilepsy, also shows anti-inflammatory, antioxidant, sleep aid, relieve tension and anxiety with good results, it can be used for the treatment of diseases and the improvement of people's quality of life.

Tetrahydrocannabinol (THC) is one of the known cannabinoids. It is a hallucinogenic component in cannabis, and is addictive controlled by the government. Therefore, how to efficiently extract CBD from cannabis and effectively separate it from THC to improve CBD content and purity has become the key to affecting the development of CBD industry.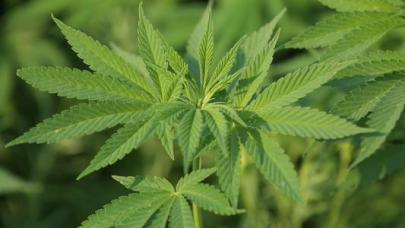 Cannabis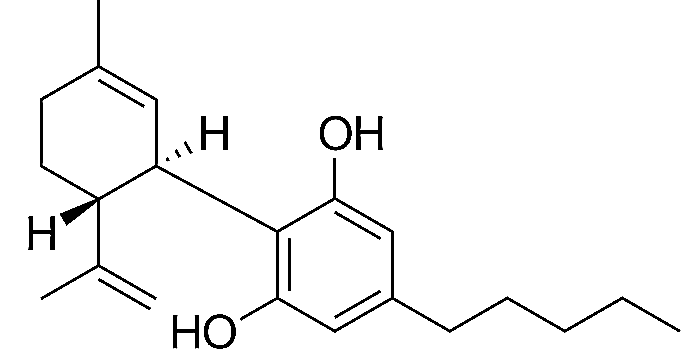 Cannabidiol, CBD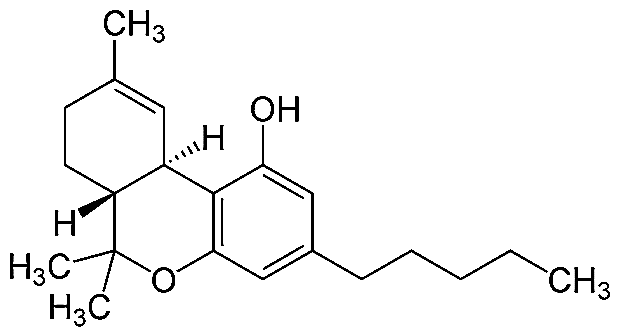 Tetrahydrocannabinol (THC)
Sunresin, as the main resin supplier and separation and purification solution provider in the plant extraction field, based on the valuable experience accumulated in the separation and purification of plant active ingredients, combined with specific research and analysis of the active components of a cannabis extract, began in 2015, Cooperate with enterprises in Yunnan Province that have obtained processing permission for cannabidiol (CBD).

After nearly 4 years of continuous resin research, process technology, and system device design development, Sepsolut®CBD purification high-throughput industrial preparation chromatography system and CBD extraction and purification process program came out, achieving efficient extraction of CBD content and effective separation of THC and CBD. The specified full-spectrum oil and CBD products with a content of more than 99%. Continuous breakthroughs were made in the process of industrialization. With leading technology and system engineering strength, Sunresin has become the first choice of CBD industry partners. Provide customers with leading and mature system services.
Sunresin CBD extraction and purification process:
(1) Extract:
In the extraction of CBD, different extraction methods have their unique applicability. CO2 supercritical extraction technology has a high extraction efficiency, but in the face of the reality that the CBD content of Chinese grown cannabis is generally less than 1%, when the CBD production capacity is greater than 3 tons (100%), the CO2 supercritical extraction technology is There will be problems of large equipment investment and limited production capacity; but for small-scale production, it still has its advantages.

For the large-scale extraction of cannabis with low CBD content in China, Sunresin innovatively introduced the tank continuous countercurrent extraction technology into the extraction of CBD. It is mature and stable, suitable for the large-scale extraction of CBD under different conditions, with small equipment investment and capacity Unrestricted, especially suitable for CBD production lines with a production capacity of more than 3 tons (100% basis).
Therefore, Sunresin will select the most suitable extraction process for different working conditions, make necessary adjustments and optimization, and propose the optimal extraction plan.
(2) Pretreatment:
The extract after hemp extraction contains impurities such as waxes and pigments. Sunresin adopts a special process to deal with the characteristics of the impurities in the extract, and effectively removes the impurities such as waxes and pigments in the extract. The operation is simple and low cost. Through this process step, the CBD content in the extract can reach 20-30%, which can effectively reduce the pressure of chromatographic purification in the later stage and extent the service life of the chromatographic material.
(3) Sepsolut® High-throughput industrial chromatography purification:
Sunresin develops and designs Sepsolut® high-throughput industrial chromatography system based on self-developed special polymer chromatography material. This system has the following advantages in CBD purification compared with traditional industrial preparative chromatography:
The loading capacity of special polymer chromatography material is more than 5 times that of traditional silica gel, and the system processing capacity is larger. Under the same capacity scale, the equipment specifications are lower, the filler usage is less, the investment is smaller, and the footprint is less.

Special polymer chromatography material has a longer service life, pH tolerance range of 1-14, can be reused more than times 1000.

The separation accuracy of the system is high, the product yield is over 90%, and the THC can reach the undetected level.
The core chromatographic materials, system devices, and program control are independently developed by Sunresin, which can be optimized and adjusted according to the changes of raw materials and have better adaptability.



Sepsolut® CBD purification high-throughput industrial preparative chromatography system
After pretreated product is purified by Sepsolut high-throughput industrial chromatography, THC and CBD are effectively separated (THC in the product can reach undetectable levels), and the CBD content can reach more than 60%.

(4)Crystallization:
To further increase the CBD content, the products purified by Sepsolut® high-throughput industrial chromatography can be crystallized to obtain CBD products with a content of over 99%.
Sunresin extraction and purification process technology and system advantages:
(1) Experience in the construction and operation of more than ten industrial production lines in China and Overseas, with mature technology and stable and reliable system operation.
(2) The core materials and technologies are all from Sunresin Technology, which can be customized development design and optimization to meet different working conditions and customer needs.
(3) Simplified process flow, high system operating efficiency, less land occupation, small investment, easy installation and operation, and low operating cost.
(4) The production and operation can be fully automated, and the entire data record can be traced.
(5) The process only involves the use of two solvents, which is more environmentally friendly and the product has no risk of solvent residues.

Based on its core technical advantages, Sunresin responds to changing conditions and needs with its constant service awareness, pragmatic spirit, and innovative thinking. We will try our best to provide a more suitable, reasonable and optimized overall solution.