Stone coal is a kind of sedimentary rock which looks like stone but can be used for coal combustion after complex biochemical and physicochemical actions under reducing condition of the remains of lower organisms (algae, fungi and plankton) which propagated in large quantities in Early Paleozoic Era. According to the physical form, stone coal can be divided into three types: massive stone coal, powdery stone coal and banded stone coal. At present, the mainly mined and used is massive stone coal.

Many metal elements such as V, Mo, Ni, U, Ga, Cu, Cr, especially V2O5 are often associated in stone coal. The grade of V2O5 in some mines can reach 0.4%-1.0% averagely, in several mines it can hit 2%, even 3.7%. After the high vanadium ore is treated by oxidation roasting, acid leaching and other processes, vanadium can be extracted. The industry of extracting vanadium from stone coal emerges as the times require.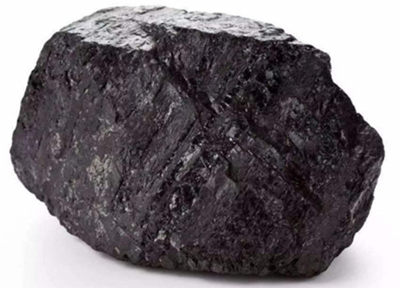 At present, there are two industrial processes of extracting vanadium from stone coal: acid leaching and ion-exchange. The process of acid leaching and extraction is to use high temperature and high concentration acid for a long time after coarse crushing, fine crushing, screening and grinding of vanadium bearing stone, then extract it with P204, and extract it with 99.9% sulfuric acid. The extraction rate can reach 97%-98%. However, the extraction process has high requirements for equipment corrosion protection, large system scale and high equipment investment; the introduction of extraction system will make enterprises face more pressure of safety and environmental protection; the operation of the system has high acid consumption, and a large number of ammonium salts will be formed in the vanadium precipitation process, which will bring pressure to wastewater treatment. In acid leaching ion exchange process, the vanadium in the ore is converted into water-soluble vanadium ions by roasting and acid leaching, and then the vanadium in the solution system is selectively exchanged by selecting appropriate ion exchange resin according to different ion forms.

Compared with the extraction process, the ion exchange process is simpler in operation and smaller in scale, and will not face the pressure of safety and environmental protection due to the introduction of extractant. It has become the preferred process in the industry. However, the conventional anion exchange resins which are commonly used in the industry of vanadium extraction from stone coal by ion-exchange process are commonly used in practice, resulting in the problems of low resin adsorption capacity, poor adsorption accuracy, frequent regeneration, etc., resulting in the high cost of vanadium extraction. Therefore, the appearance of a new vanadium extraction resin with larger adsorption capacity, better adsorption accuracy and durability has become the expectation of the industry.

Sunresin has developed a new vanadium extraction resin based on its own experience and technology in resin R&D and application process optimization. After industrial verification, compared with conventional anion exchange resin, the resin has higher adsorption capacity and strength, better selectivity for pentavalent vanadium, and more outstanding anti pollution ability, well-received by industry production enterprises.

Advantages of Sunresin's special resin for vanadium extraction:
1)The resin has higher exchange capacity, able to deal with more.
2)The mechanical strength of the resin is better, the damage loss is less during operation, and the annual supplement amount is lower.
3)The resin has more outstanding anti-pollution ability, high adsorption precision and better selectivity for vanadium.
4)It has long service life of resin.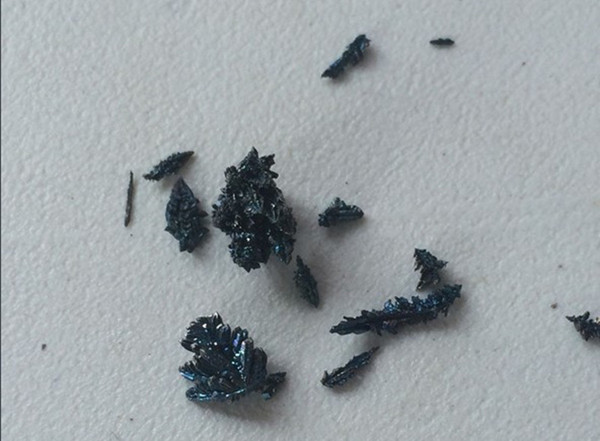 At the same time, combined with specific production process, Sunresin introduced advanced automatic control technology and efficient resin separation and purification system into the industrial operation of vanadium extraction from stone coal to improve the operation efficiency of the system and promote the development and upgrading of ion exchange process of vanadium extraction from stone coal.

The embodiment of advantages when Sunresin's process applied to vanadium extraction:
1) Feed, acid feed and alkali feed are precisely controlled by frequency conversion pump, metering pump, regulating valve, etc. The control of process parameters is more accurate. The production process is more compact, and the impact of human factors is reduced.
2) Through the automatic control program, the production process can be monitored at any time to understand the resin operation status and each process status, so as to realize the real-time monitoring and management of the production process.
3) The control platform can be connected with the main control, and the operation parameters can be adjusted at any time according to the needs. The undisturbed switching can be realized between manual control and automatic control, and the operation is more convenient.
4) Tank level, acid and alkali preparation, temperature control, etc. can realize automatic monitoring and regulation, and improve the stability and reliability of the system.

Sunresin will continue to pay attention to the resin development and application technology innovation in the field of hydrometallurgy, and understand the needs of users timely. Sunresin will forge ahead with its professional ability, pragmatic spirit and attentive service attitude, provide better problem-solving solutions for industry enterprises, and contribute its own strength to metallurgical industry.