In the last few years, electric vehicles have developed rapidly, including electric and hybrid. Battery Electric Vehicles have massively adopted lithium batteries as energy storage devices. With the rapid development of BEV adoption, Lithium has experienced a fast-growing demand which leads to strong price fluctuation. Continuously growing market demand has led to the rapid expansion of production capacity with market participants wasting no time to invest and increase production. In 2018, a total of 100,000 tons of new lithium carbonate were produced in China, while the global lithium salt production capacity reached 470,000 tons of lithium carbonate equivalent. The rapid increase of global production of batteries from less than 100 GWH in 2015 to ca. 300 GWH in 2019 led by the development of BEV has also enabled the roll out of Lithium based batteries as Storage solution for Grid wide storage of Renewable Energies. Both demand drivers will lead to a continued rapid increase in the demand for Battery grade Lithium Carbonate.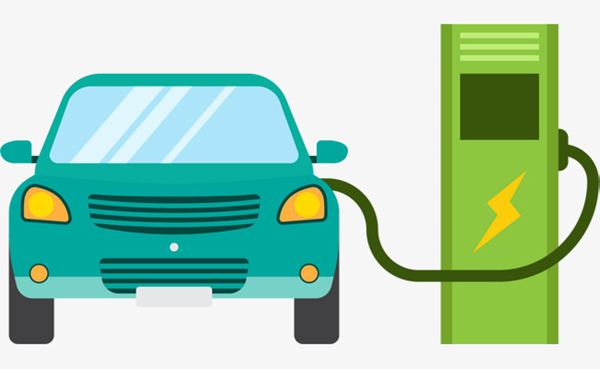 Lithium carbonate's two main sources are Spodumene ore and salt lake brines with salt lake brines accounting for about 76% of the global lithium reserve and 85% of the Chinese lithium reserve. Therefore, the extraction of lithium carbonate from salt lake brines inevitably becomes a major technology frontier in the lithium battery industry globally with the extraction technology and the ability to scale up these capabilities becoming the key to success. In earlier times when the lithium extraction market was still incipient, different technologies co-existed. Resin adsorption was one of the many technologies alongside calcination, electrodialysis, precipitation technology, etc.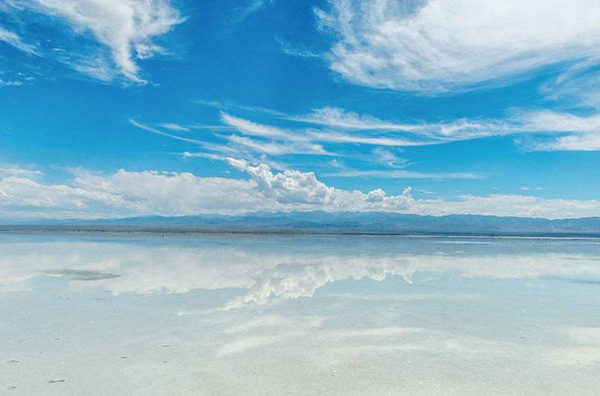 In the face of the market demand, Sunresin has implemented a strong R&D innovation program. With its own independent intellectual property rights for lithium adsorption materials and adsorption process, it is the first to propose a combination of the adsorption and membrane technologies to successfully deal with cold lake and lean ore. In just six months' time after market introduction, contracts were signed for industrial production of 10,000 tons Lithium Carbonate in the Zangge project and 3,000 tons in the Jintai project, worth more than 120 million USD.
In less than 9 months after contract signing, all the Sunresin staff worked intensively and completed in time the construction, the start-up and the mass production of battery grade lithium carbonate in the Zangge project. During this period, Sunresin could demonstrate to the project owner the significant advantages of its patented adsorption technology such as simple process, high efficiency, environment-friendliness, with further improvement potential, thus becoming an undisputed mainstream technology for lithium extraction from salt lake brines. The solution including supply of adsorption materials, engineering and equipment also proved to an effective, sustainable and customer-friendly business model.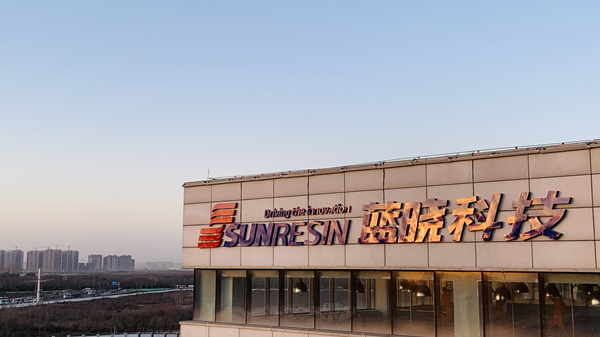 The adsorption technology has demonstrated in these large-scale projects its ability to improve the quality of lithium carbonate while reducing cost. Other process steps have been successfully implemented like Boron removal and yield optimization with recovery from tail allowing to reliably further improve the quality of lithium carbonate and its cost.
Over the years, Sunresin has created a unique "technical competence" in the process chain of the lithium industry. The technologies developed are protected by more than 10 patents covering solutions for different brine grades. These patents and the technical know-how are being used in refining, recycling and in boron and impurity removal from lithium brines as well as ore. The projects realized cover production scale ranging from a capacity upgrade in a 1000 ton per annum project, to 3000 to or 10000 to per annum production lines.
By 2020, Sunresin has signed more than 1.7 billion RMB (262 million USD) worth of lithium-related orders. Through its wholly owned Belgian subsidiary Puritech which specializes in multi-channel valves used to realize Simulated Moving Bed (SMB) separation systems, 5 projects are ongoing in North America and Europe.
As a technical solution provider, Sunresin is focusing on beneficiation from different salt lake resources both nationally and internationally (salt lakes in South and North America, Europe) while at the same time providing process solutions for lithium refining, extraction and purification from ore and other sources. Further to this process competence, Sunresin covers the whole industry chain from technical solution to industrialization including materials, system equipment and the overall turnkey project management. This comprehensive development strategy has secured for the company a leading position in the lithium value chain of the new energy industry.
Sunresin is strongly supportive of the CO2 reduction as set in the Paris Climate Accord by enabling this growing Lithium demand for energy storage which will provide strong opportunities for its patented and proprietary equipment, solutions and services.
Sunresin, driving the innovation.